$79 Tub Drain
Cleaning Special
24 Hour Plumber Services, Drain Cleaning & Sewer Repair Near You in Littleton, CO 
Get quality drain cleaning by professional drain and sewer contractors who know how to unclog a drain without damaging your pipes and plumbing fixtures.
Due to the age of the clay pipe sewer systems, a large amount of the main sewer lines that we inspect in the Denver area have issues that require urgent attention.
We can use trenchless sewer and water line replacement in most cases. We also help with financing and offer very competitive pricing.
Water heater repairs, 24 hour emergency service, and water heater installation in Littleton and throughout Denver from licensed plumbers.
Get fast response times, same-day service, as well as 24-hour emergency plumbing repairs to homeowners impacted by plumbing issues in Littleton, CO and the Denver Metro Area.
A sewer camera inspection is a quick and effective process that can save you from stress, your property from serious damage and your wallet from the financial impact.
What people are saying about us
We live in a tri-level home and we were having a sewer back-up issue in our basement shower. Called Nick first thing in the morning and he had a technician out the same day. Technician was very helpful and efficient. Would recommend them for any sewers issues you may have. Pricing is also great and I will continue to do annual clean-outs with them.
Logan Schoenbaechler
These guys are fantastic! Twice they have been able to accommodate my emergent needs when they were all ready busy. They Have been very professional , friendly , and fair . I'll recommend them to my friends .
Bradly Barney
Talor and Jacob stopped by on short notice. Took the time to diagnose and explain the problem. Fair price and great service.
Dean johnson
No high pressure sales. Tells the straight story. On-time. Quick to fix the issue. Will definitely use again, and I recommend if you are searching for a plumber with integrity. How refreshing!
Sharp Eye
This restored my believing in people. Great customer services. Thank you, Tylor, and Jacob. This company is very reasonable for the services they provide.
Dennis Regan
Tylor came out promptly he did everything we had him do everything twe needed done he was great defiantly recommend simply sewer for quick and great service.
Kevin Baker
Why Choose Us?
Honest estimates

We install top rated brands backed by the longest manufacturers warranties on the market

Upfront, easy to understand pricing

We guarantee 4-hour appointment windows

We drive fully-stocked trucks so we can fix
your drain or sewer issue on site, right away

24 hour emergency services
Why do our
customers trust us?
We do NOT work on commission

15 years of experience in drains and sewer cleaning

Complete drain and sewer services

We hire only highly-trained technicians

Neat, clean services leaving your home in good condition
BBB Rated Business
Simply Sewers is a family owned and operated plumbing, sewer repair, drain cleaning, and sewer scoping business based in Littleton, Colorado. Our technicians are NOT paid on commission assuring you of an honest estimate. Our number one priority is customer satisfaction, and if you are not happy, we are not happy. All employees go through rigorous drug testing and background screening to ensure 100% trustworthy and qualified technicians.
AREAS SERVED
Edgewater

Genesee

Northglenn

Greenwood Village

Applewood

Wheat Ridge

Thornton

Stapleton

Conifer

Cherry Hills Village

Morrison
Our Services
Get fast 24 hour plumbing, emergency drain, and sewer services from trained professionals. We have been repairing drains, sewers, and septic tanks for over 10 years in the Denver Metro area.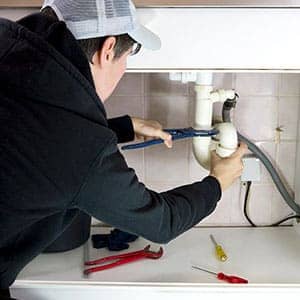 Our licensed plumbers are available 24 hours 7 days a week to fix any plumbing problems you may encounter. Whether it is clogged drains, leaking faucets, water heater problems, or new plumbing fixture installation our trained technicians will deliver fast and reliable plumbing services at competitive rates.
Sewer Services
We perform sewer cleanouts from inside the house, from the rooftop, or from outdoor access pipes.
Sewer camera inspections start at $95 whether you are buying a new house or need a second opinion, we will share your dirty movie with you so that you can see the damage yourself.
No one else has better prices on sewer line or water line replacements. We replace waterlines all the way to the city tap: pulling the permits, repaving the street, and getting you back up and running quickly. Many of our customers save thousands of dollars on their replacements from the quotes they get from mega-companies.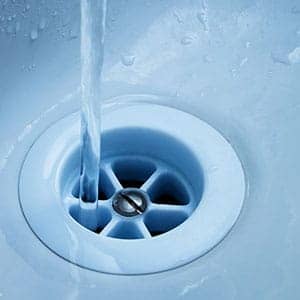 Drain Cleaning Services
There is no good time for a clogged drain. Whether it is your kitchen drain, bathroom drain, basement drain, or outdoor drain we have you covered with 24 hour emergency drain cleaning services so you are stuck with an unsanitary messy situation.
We provide two different methods of drain cleaning: a traditional plumbing auger or drain snake and hydro jet drain cleaning.
Septic Tank Services
Septic tanks can be a messy situation. Our trained technicians can repair, replace, or install septic tanks of many sizes. Septic repairs are included in our 24 hour emergency service so that you do not have to wait for help if necessary.
Call today to see what options we can provide you. We also do FaceTime estimates also 720-434-4106
Why Choose Us?
Honest estimates

We install top rated brands backed by the longest manufacturers warranties on the market

Upfront, easy to understand pricing

We guarantee 4-hour appointment windows

We drive fully-stocked trucks so we can fix
your drain or sewer issue on site, right away

24 hour emergency services
Frequently Asked Questions
How quickly should I expect drain cleaning service for a clog?
Simply Sewers is a 24/7 emergency drain cleaning and sewer cleaning service. Our technicians can be contacted at any time night or day. Our service window is typically between 1-4 hours depending upon the volume of calls at the moment. We will update you with the status of the technician during the whole process.
Do you clean up after you're done, or is it up to the property owner?
Our plumbing specialists always clean up after we're done fixing the issue. Cleaning up is part of our service and we take pride in your home as if it were our home.
How is residential and commercial sewer repair different?
Residential sewer lines are usually easier to fix than commercial sewer systems. This is because homes have smaller pipes than most commercial properties. Sometimes accessing the pipes can be a challenge on its own though. This is a common problem at homes with small lots, landscaping, or have patios covering the sewer line. Simply Sewers knows that each sewer repair is different, that's why we have the skills to diagnose the problem and get the job done right.
How many years does a sewer line last?
The lifespan of your average sewer line is dependent on its build, its materials, and the workmanship when it was installed. Typically, the average sewer line is supposed to last roughly a lifetime-about 50 to 100 years.
Is it my city's responsibility to replace my sewer line?
It is the homeowner's responsibility to replace the sewer line of their home. As the city sewer line only taps into your home's sewage system, in the situation your home's sewer line extends into the street, it is still your responsibility to repair it as well as repave any sections of street that must be teared up to replace/fix the sewer line. As everyone has different circumstances, be sure to check with your city's specific ordinances before hiring a company.
How often does my sewer need to be cleaned out?
We recommend that you perform annual maintenance on your sewage system, including a professional sewer cleanout. The service keeps the pipes free of any barriers, leaks and other problems that may cause costly problems later.
If your sewer has not been professionally cleaned, you may noticed some signs that your sewer needs professional cleaning.
Plumbing Tips and Resources