Plumbers in Lookout Mountain, CO
Your First Choice for Plumbing, Drain Cleaning, and Sewer Repair in the Local Area
24-Hour Emergency Plumbing, Sewer, & Drain Cleaning Service
Lookout Mountain residents have their fair share of plumbing issues. Whether it's a leaky toilet, a clogged drain, or a broken pipe, problems often occur when you least expect them. Finding a reliable plumbing expert to diagnose and fix the problem is key to getting the issue sorted fast.
Simply Sewers is here when you need help. We're your one-stop shop to get the job done quickly, efficiently, and affordably. With one of our expert plumbers on the job, your home or business will be working like new in no time at all.
Whatever your plumbing problem, Simply Sewers is the first choice for plumbers in Lookout Mountain. Whether you need our same-day or 24-hour emergency service, our team of experts is ready to leap into action when you need us the most.
$95
Sewer
Inspection
*Cannot be combined with any other offer. 
$99
Drain Cleaning
Starting at $99 for a Standard Drain
*Cannot be combined with any other offer.
$300
Off sewer line
replacement
*Cannot be combined with any other offer.
Troubleshooting Plumbing Problems
With so many DIY tutorials on the internet, Lookout Mountain residential and commercial property owners may be tempted to fix plumbing issues themselves. Unfortunately, DIY repairs can often make things worse.
Our Simply Sewer technicians don't work on commission. They'll give an honest opinion on whether the issue is one you can handle alone or if we should tackle the problem instead. Call us If you experience any of the following.
1. No water comes out the faucet
2. A drop in water pressure
3. Your washing machine or dishwasher doesn't fill with water
4. Moisture around your pipes or water heater
5. Your toilet is clogged or overflowing
6. Water is draining slower than usual in the tub, sink, or shower
7. A smell of sewage in or around your property
8. Some of the grass in your yard has turned a bright green color
9. A small section of the yard has sunken
10. The small DIY job you thought a YouTube video would help you conquer is a bit more difficult than expected
11. Drips, leaks, watermarks, or pooling water around previous plumbing repairs
12. A free-flowing toilet
Why Simply Sewers is the Best Plumbing Service in Lookout Mountain, CO
Family-owned and operated with extensive knowledge of local plumbing issues
24/7 emergency response service
Licensed plumbers ready to take on any challenge in compliance with local codes
Affordable and transparent pricing
A track record of customer satisfaction and top ratings
Plumbing Repairs and Replacements
From plumbing and appliance installation and repairs to full replacements and remodelling, our experts will find the solution to your plumbing problem.
Plumbing Services We Provide in Lookout Mountain
Repairing cracked or leaky pipes
Bathroom and kitchen faucet repair or replacement
Overflowing and leaking toilet repairs
Updating hardware
Unclogging pipes and drains
Garbage disposal installation
Appliance installation
Plumbing system remodelling
And much, much more…
Water Heater Repairs and Replacement
Stepping into a cold shower may be the first sign that there's a problem with your water heater. Hot water heaters typically need replacing every 8-10 years. However, before they need replacing, parts can corrode or go wrong leaving you without hot water.
Don't put up with cold showers. Contact Simply Sewers and let one of our expert plumbers quickly restore the hot water in your home.
Sewer Repairs
Sewers are a vital part of the plumbing system in both residential and commercial properties. A blocked or broken pipe within the system can cause backups and sewage leaks  — a real disruption to your life and a potential health hazard.
Simply Sewers is a licensed sewer inspection, replacement, and repair company. Whether it's troubleshooting issues, updating an aging sewer system, or repairing damage, we have the expertise to help you find the most effective solution to the problem.
Sewer Repair, Inspection, and Replacement Services in Lookout Mountain:
Scoping and inspection
Repair and replacement
Cleanup and remediation
Septic system inspection and replacement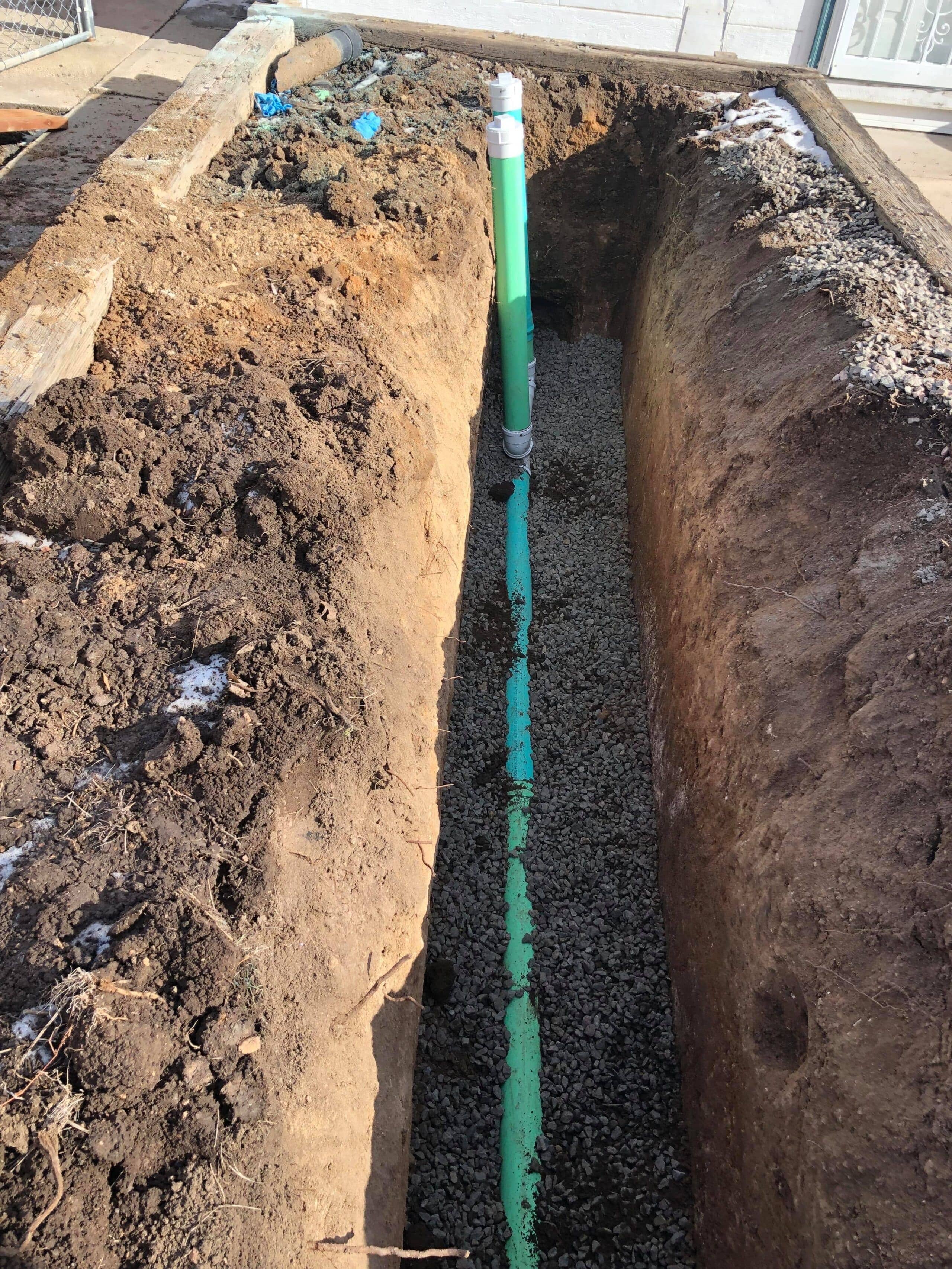 Drain Cleaning
Drains can easily become clogged leading to water backing up in the system and potentially causing damage to your property and belongings. If water is not draining in your tub or sink, our same-day emergency drain cleaning service will get your drains unclogged fast.
Our team uses eco-friendly products and methods to safely and effectively unclog your drains without damaging pipes.
Types of Drains we Clean
Tub and shower
Kitchen sinks
Basement drains and mud sinks
Washing machines
And more...
Our Projects in Lookout Mountain
A main drain root cleanout
A basement waterline repair
Outdoor sewer access pipe installation
What people are saying about us
We live in a tri-level home and we were having a sewer back-up issue in our basement shower. Called Nick first thing in the morning and he had a technician out the same day. Technician was very helpful and efficient. Would recommend them for any sewers issues you may have. Pricing is also great and I will continue to do annual clean-outs with them.
Logan Schoenbaechler
These guys are fantastic! Twice they have been able to accommodate my emergent needs when they were all ready busy. They Have been very professional , friendly , and fair . I'll recommend them to my friends .
Bradly Barney
Talor and Jacob stopped by on short notice. Took the time to diagnose and explain the problem. Fair price and great service.
Dean johnson
No high pressure sales. Tells the straight story. On-time. Quick to fix the issue. Will definitely use again, and I recommend if you are searching for a plumber with integrity. How refreshing!
Sharp Eye
This restored my believing in people. Great customer services. Thank you, Tylor, and Jacob. This company is very reasonable for the services they provide.
Dennis Regan
Tylor came out promptly he did everything we had him do everything twe needed done he was great defiantly recommend simply sewer for quick and great service.
Kevin Baker
Why Call Simply Sewers?
As a family-owned business, we pride ourselves on the quality of our work, the dedication of our team, and our ability to improve the lives of the Lookout Mountain community.
We have a reputation for providing top-class plumbing solutions to our commercial and residential clients in the fastest, most reliable, and economical way possible.
If you need a plumber in Lookout Mountain, don't delay. Call Simply Sewers today and find out why we're the only people you need to sort out your plumbing emergency. Our team is standing by and ready to help. From emergency situations to routine maintenance and updates, we've got you and your family covered.
AREAS SERVED
Edgewater

Westminster

Genesee

Northglenn

Greenwood Village

Applewood

Wheat Ridge

Thornton

Stapleton

Conifer

Cherry Hills Village

Morrison