Littleton Colorado Sewer Line Repair & Replacement Company
Broken water or sewer line problems are stressful for homeowners. Simply Sewers strives to make your experience as smooth and straightforward as possible. Our pricing doesn't change just because you're in crisis. We guarantee consistent affordable prices whether you are building, a new home, updating an existing home, or in need of emergency service.
Before recommending a huge repair, Simply Sewers will try to clean out your lines. If we find a problem, we will use the sewer camera to show you what options you have.
Sewer Line Replacements and Repair
Broken, Collapsed, or Cracked Pipes
Whether your problem is big or small, let Simply Sewer be the one you call. Often we beat the price of the large sewer line replacement companies by 100s of dollars and sometimes thousands. We pull any permits needed by the city to repair your sewer line and don't over sell a job to make the project bigger.
We are a full-service sewer and water line replacement company.
Our Services Include:
Sewer line repair
Sewer line replacement
Sewer cleanout
Home buyer system inspection
Drain cleaning
Sewer scope & inspection
Serving Littleton, CO and the Entire Front Range. Call to see if we are in your area! 720-434-4106
Littleton Colorado Sewer Line Repair & Replacement
Why Chose Us for Sewer Repairs?
Simply Sewers provides many water, sewer, and drain services to satisfy your cleaning, maintenance, repair, and installation needs. We have been proudly serving the Littleton, CO and surrounding areas for over 10 years. You have many companies to choose from, but we
want to be YOUR service provider. When you select Simply Sewers, our dedication to your satisfaction means you'll get:
Experienced and highly-trained technicians

Free estimates

No emergency service up-charge or fees

Honest quotes

Extended business hours

24-hour emergency service

High quality, long lasting repairs

Proper and approved permits (if required)

All work performed to meet local codes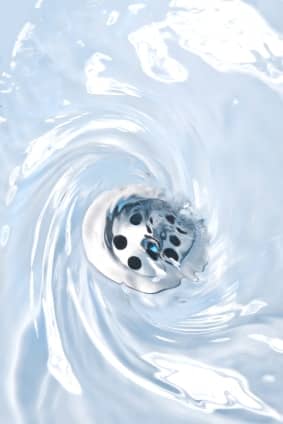 Main Sewer Line Cleaning, Repair & Replacement Service Options:
Our staff, technicians, and inspectors are trained to be focused on the types of construction and home design of sewer and water systems in your area. Each experienced and highly-trained technician will perform a complete diagnostic of your sewer problem. Then your technician will discuss your options with you to find the best solution. Call us today and we can start getting you back to normal today!
We will solve your sewer and sewer line problems! We will arrive onsite with state-of-the-art technology, equipment, and fully trained personnel to get you back to normal as quickly as possible.
Types of Repair
Common in utility rooms, garages, basements, patios, and driveways, floor drains are equipped with a trap that prevents odors and gas from leaking. When dirt and debris create a blockage, Simply Sewers can quickly clean them out and restore drainage.
Trenching or "Open-Cut"
– a trench is cut to access the damaged section of pipe and the surrounding area. In some cases, heavy equipment such as a backhoe may be necessary.
Burst Pipe
– small holes at the beginning and end of the damaged pipe. Using a hydraulic machine and your system as a guide, we pull a new pipe through the "old one". New pipes are more resistant to root intrusion and leaking and last longer.
Relining Pipe
– we can repair damaged sewer pipes and restore functionality by lining the inner wall of existing pipes with epoxy. This molds to the inner surface to create a uniform "new" inner wall. It's durable and seamless and not hazardous.This method can often be done through your existing cleanout access and not require much digging. Relining pipe can be used to:
Seal cracks and holes – Repair root damage – Seal joint connections – Fill-in missing pipe
Sewer Repairs FAQ
When should I replace my sewer lines?
Replacing sewer lines should only be done if it's absolutely necessary because it can be expensive. To keep your sewer lines in good shape, clean them every 18 months. If you're still experiencing sewer backups or other problems, its best to contact a professional plumber.
What is the average lifetime of sewer lines?
You shouldn't have to replace sewer lines often. In fact, the average life span of home sewer lines is 50-70 years. But if you recently moved into an older home, you may have deteriorating sewer pipes. Sewer lines need to be replaced when the pipes begin to corrode. This is a sign a leak may spring.
Will My Homeowner's Insurance cover my sewer repairs?
In most cases, no. The homeowner will have to pay for sewer line and replacement and repair out of pocket. Homeowner's insurance rarely covers sewer repairs unless they were damaged by another person.
How much does sewer line replacement cost?
Replacing sewer lines is not easy, it requires digging deep into the ground to locate the sewer line, this can hours or even days. The cost is determined by how much of your sewer line you're replacing. The average cost per foot can range from $50 to $450 per foot totaling $3,000 to up to $6,000. If you need to replace the whole sewage system you can expect to pay $25,000-30,000 in repair costs.
Who can repair my sewer lines?
You'll want to hire a professional plumber to fix your sewer lines.
What are some symptoms of sewer damage?
You'll know its time to take a look at your sewer lines when you smell a foul odor around your house. Other symptoms include slow-draining sinks or bathtubs, frequent sewage backups, water leaks around your home, an increase in your water bill, or mold. If you're unsure if your sewer lines are in good shape, it's best to call in the professionals. Marv's Plumbing & Heating can grapple any plumbing or sewing problem you're experiencing while offering exceptional service and affordable sewer repair prices.
What does the term "trenchless" mean?
While some repair companies insist on digging up your yard in order to reach your sewer line, we offer a smarter solution. Trenchless repair is a modern method of sewer line repair that is efficient, affordable and keeps your property looking nice. Our team of professional plumbers can inspect and fix your pipelines without excavation. We use a small working area to repair your sewer lines which will save you time and money.
How is residential and commercial sewer repair different?
Residential sewer lines are usually easier to fix than commercial sewer systems. This is because homes have smaller pipes than most commercial properties. Sometimes accessing the pipes can be a challenge on its own though. This is a common problem at homes with small lots, landscaping, or have patios covering the sewer line. Marv's Plumbing & Heating knows that each sewer repair is different, that's why we have the skills to diagnose the problem and get the job done right.
Am I able to repair my sewer lines myself?
It may be tempting to purchase drain clear or a snake to clean out your sewer line. However, it's important to remember that these materials should only be used to clean out your sewer pipes, not repair them. If your sewer system is already damaged, dumping drain cleaner down your sinks and tubs will only worsen the problem because the caustic chemicals will sit in your clogged pipe and erode them. A snake is used for small fixes like a clogged drain, but it will not be long enough to reach the clog in your sewer line.  Don't make the problem any worse than it has to be, get in touch with a professional to repair your sewer line instead of putting a bandaid on the problem.
Who has the responsibility of repairing sewer lines?
Once upon a time, homeowners used to be responsible for repairing sewer lines that were connected to the public network. Today most sewer systems in town are maintained and repaired by local water companies and are paid for by local government funds. Unfortunately, homeowners are still responsible for their individual sewer lines.
Is the city responsible for sewer backup?
Homeowners are responsible for repairing sewer lines if their home is experiencing a backup.
I don't want my yard to be damaged from digging. Can I still get my pipes repaired?
Absolutely! We use modern repair technology to efficiently repair your sewer lines that doesn't involve excavation. Your yard will be left the way it was found and your sewer line will be properly restored without costing your several thousand dollars.
How do I find my sewer line?
Sewer lines are usually located under front yards, patios, or driveways. We can find exactly where your sewer line runs by using video inspection.
What is a good sewer bid?
Choosing the right plumbing company can be confusing and stressful. When picking a company to repair your pipes, you should look at their reputation, pricing, warranty options, customer service, and more. Take time to compare each company before making a decision.
What people are saying about us
We live in a tri-level home and we were having a sewer back-up issue in our basement shower. Called Nick first thing in the morning and he had a technician out the same day. Technician was very helpful and efficient. Would recommend them for any sewers issues you may have. Pricing is also great and I will continue to do annual clean-outs with them.
Logan Schoenbaechler
These guys are fantastic! Twice they have been able to accommodate my emergent needs when they were all ready busy. They Have been very professional , friendly , and fair . I'll recommend them to my friends .
Bradly Barney
Talor and Jacob stopped by on short notice. Took the time to diagnose and explain the problem. Fair price and great service.
Dean johnson
No high pressure sales. Tells the straight story. On-time. Quick to fix the issue. Will definitely use again, and I recommend if you are searching for a plumber with integrity. How refreshing!
Sharp Eye
This restored my believing in people. Great customer services. Thank you, Tylor, and Jacob. This company is very reasonable for the services they provide.
Dennis Regan
Tylor came out promptly he did everything we had him do everything twe needed done he was great defiantly recommend simply sewer for quick and great service.
Kevin Baker
NEIGHBORHOODS IN LITTLETON THAT WE SERVE
Fenders / Phillipsburg

Chatefield

Dome Rock / Longview

Ken Caryl

Highlands Ranch

Columbine
Roxborough Park

Gateway

Blakeland / Acequia

Wolhurst

Marston Lake
AREAS SERVED
Edgewater

Westminster

Genesee

Northglenn

Greenwood Village

Applewood

Wheat Ridge

Lookout Mountain

Thornton

Stapleton

Conifer

Cherry Hills Village

Morrison
Schedule Online
Same Day Service Available