24 hour Plumbing and Sewer Repair Services in Golden Colorado
24-Hour Emergency Plumbing, Sewer, & Drain Cleaning Service
Plumbing Service in Golden, CO
When home and business owners in Golden, CO need professional and reliable plumbing services they can count on, they turn to Simply Sewers for help.
For over ten years, Simply Sewers has provided the greater Golden, CO area with affordable, professional, high-quality plumbing services. We get the job done right, on time and on budget when you need us most.
As a Better Business Bureau accredited business with an A+ rating, we take pride in the work that we do and in making sure our customers are always #1.
If you find yourself in need of a top-notch plumber, don't hesitate to reach out. Our team is standing by and ready to learn more about how we can help.
Call us today at: 720-434-4106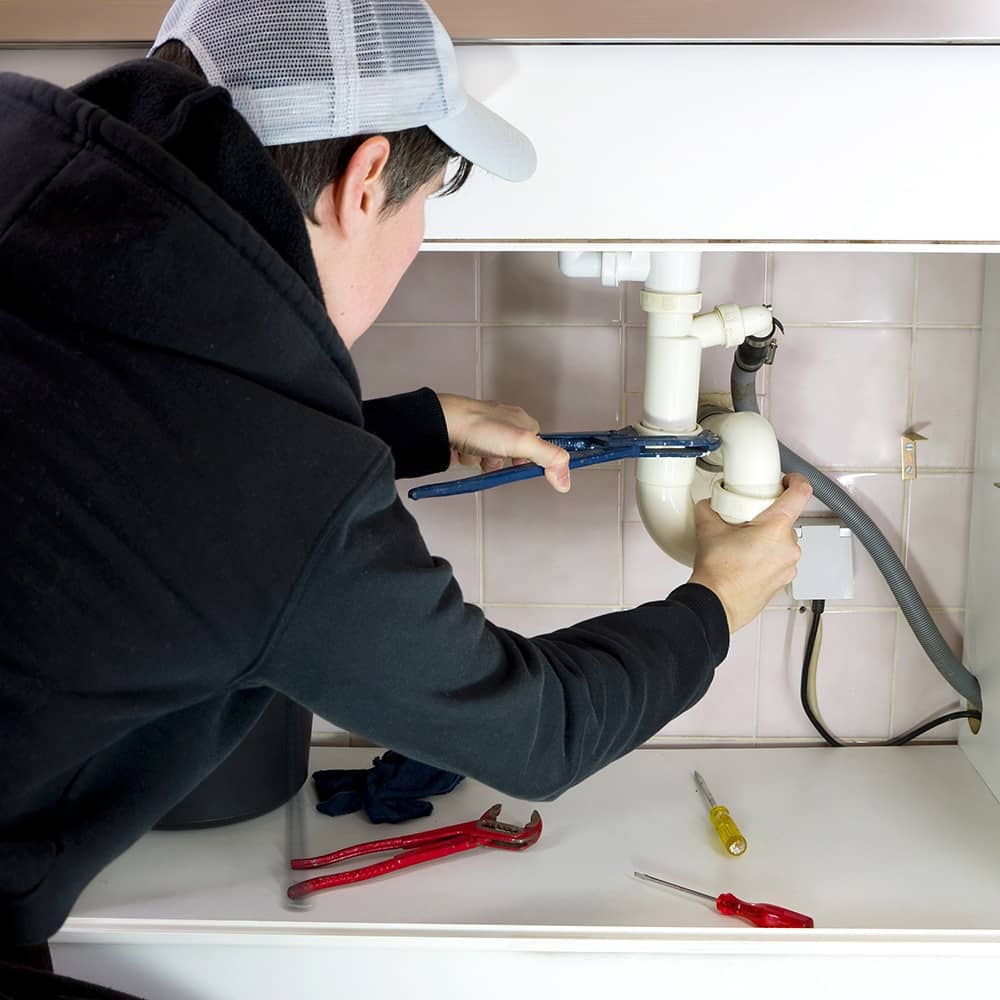 Emergency Plumbing in Golden, CO
Plumbing emergencies almost always happen at the most inopportune moments. Whether you're already late for work, or a pipe bursts while sleeping in the middle of the night, we've got you covered.
Day or night, 24/7, our emergency service team is on standby and can jump into action in a moment's notice. Best of all, we live and work in the same community you do, meaning we can be on site FAST to make sure any water damage is limited.
Same Day and Emergency Services Available for:
Burst pipes

Clogging and overflows

Burst water heaters

Leaking faucets

Frozen pipes

Sewer backups

And all plumbing issues
No matter what the plumbing emergency, our highly trained team of industry professionals are well equipped and prepared to tackle virtually any challenge. From residential to commercial plumbing emergencies, we've seen and handled it all.
Call or message us to request a FREE quote by email, phone, website or even via FaceTime. With a proven track record spanning 10+ years, rest assured that you and your property will be in good hands.
$95
Sewer
Inspection
*Cannot be combined with any other offer. 
$99
Drain Cleaning
Starting at $99 for a Standard Drain
*Cannot be combined with any other offer.
$300
Off sewer line
replacement
*Cannot be combined with any other offer.
Plumbing Services
There will come a time when all home or business owners will find themselves in need of reliable plumbing services. Even the slightest of plumbing issues can have a major impact on our daily lives, from disrupting food preparation or washing clothes, to being able to clean up after a hard day's work, water can be our best friend or our worst enemy.
When plumbing goes awry, it can be more than just an annoyance. Water is destructive and can quickly cause damages costing you into the hundreds if not thousands of dollars. If left unchecked, moisture can also provide a breeding ground for dangerous mold, mildew and bacteria.
Toilet Repairs
Have you noticed a pool of water collecting at the base of your toilet right where it meets the floor? Is the area around the base of your toilet feeling soft, spongy or weak? If yes, you may have a bad seal and/or an issue with the drain line. Although the leak might seem small, water can quickly cause damage to subfloors and even framing, making for a costly repair if left unattended to.
Common Causes of Leaking Toilets that we Repair Include:
• Leaky fill valves
• Issues with tank bolts
• Malfunctioning spud washers
• Broken shut-off valves
• Broken tank internals
• Cracked toilets
• And more…
Call today for fast same or next day service you can count on. Our local team can be on-site in no time.
Faucet Repairs
Not only is a leaking faucet an annoyance, even a small drip can drastically increase your utility bills month after month. If left unchecked, small leaks can turn into bigger ones over time. Our team can quickly and efficiently identify the underlying cause, and often make the repair on the spot by replacing valves, seals, or other internal parts. In the event that you need a new faucet, we can provide expert advice and guidance on making sure you get the right fit for you and your family.
New Plumbing Fixture Installation
Improve the look, function and energy-efficiency of your home or business with new plumbing fixtures. Plumbing fixtures such as showerheads, faucets and other fixtures are more than just functional components of a home, they can greatly enhance and add to the energy, ambiance, style and even property value. Reach out to us today and explore a wide selection of affordable, high-quality designs and models.
Drain Cleaning in Golden, CO
As part of routine maintenance, or due to a clog, drain cleaning can be either a preventative measure or a quick fix to improperly draining pipes, sinks, drains, and toilets. If your drain is clogged, don't waste time trying to plunge and free up the pipes yourself. DIY solutions can often cause damage to pipes or further "jam" and pack whatever is causing the stoppage. Call us today and get the help you need from professionals that care.
Clogged Drains
From rust and mineral build-up in pipes, to hair and other debris, we are ready to tackle the challenge and get things back to normal for you ASAP.
Clogged Toilet
Don't be embarrassed. Fact is, clogged toilets rank among the top calls we and other providers get for drain cleaning. Whether your child flushed a toy, or the system has become clogged due to normal use, we'll get things fixed in no time.
Sewer Repair and Replacement in Golden, CO
The sewer system is an often forgotten luxury Golden, CO residents rarely think about…until a problem arises. Sewer issues rank among every homeowner's worst nightmare. Not only can they majorly disrupt daily lives and routines, broken, damaged or inoperable sewer lines can cause damage, pose a serious health hazard, and cause odors that are both toxic and unpleasant.
Our team of highly trained and experienced sewer repair technicians can be on location fast, quickly identifying the issue, and providing affordable and reliable solutions to get your sewer back in operational condition.
Aging sewer lines in the Golden, CO area are a common reason for issues that spring up. Many of these lines have been in use for decades, utilizing old and outdated materials and best practices that are now in place with today's modern technology.
If you find yourself facing an emergency issue with your sewer, call us today. We provide free estimates, transparent and fair pricing, and guarantee our work. When you need to get the job done fast, and done right, we're the team to call.
Let us know how we can help.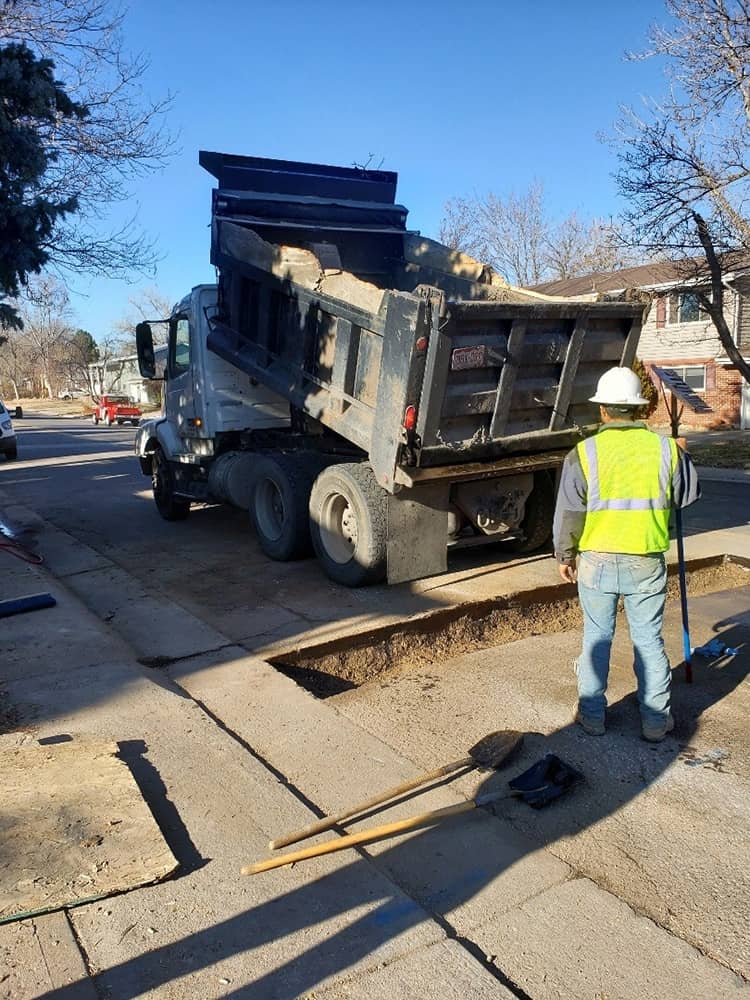 Home Buying Inspections - Sewer Cam
Home buying inspections are crucial for alerting you of the potential upkeep needed to maintain a house. When it comes to inspecting your sewer system, consulting with Simply Sewers' sewer cam inspections allows professionals to detect underlying problems, such as sewer line damage due to tree roots or cracked sewer pipes. Detecting such issues early on can save you from having to deal with costly repairs and significant damage to your property. You can expect to save thousands of dollars just by having an understanding of what is going on underground. Sewer cam inspections allow experts to work at the source of problems to directly eliminate trouble and prevent a rippling effect of issues. Centennial, CO plumbers aim to work with you to address, resolve and prevent costly damages to your home.
Issues in plumbing can lead to direct consequences, like water damage, but it can also lead to indirect, long-lasting problems, such as mold issues. Because the median age of homes in Centennial, Colorado is almost half a century years old, old piping, sewage systems and fixtures can cause tremendous problems that require costly repairs or replacements if they are not addressed early on. As homes continue to age, the degree of severity for plumbing issues only increases which raises the urgency in tending to any present troubles. The licensed plumbers in Centennial under Simply Sewers understand that all homes are different. This is why they deliver unique services tailored to your needs. Not attending to plumbing problems can cause different issues to add up which will reflect on your bills and in your day-to-day life. With Simply Sewers' expert help, you can expect quick response times, extended business hours to ensure no project is left incomplete and 24-hour emergency service without extra fees. You can rely on qualified plumbers to protect you, your family and your home without any sacrifices on your end.
WHY CHOOSE SIMPLY SEWERS
Working with a full-service plumbing repair company like Simply Sewers allows homeowners to hire the experts who have the experience to work on a wide range of plumbing issues in their homes ranging from frozen pipes, replacing tubes, and handling leaks.
Simply Sewers is familiar with the plumbing nuances affecting homeowners in the Centennial, Colorado and metropolitan Denver area and can perform plumbing repair services within 24 hours.
We offer:
competitive pricing
free estimates
background-checked, drug-tested plumbing technicians
same day service
emergency service
Customers can contact Simply Sewers online through sending an e-mail to info@simplysewersdenver.com, or calling their telephone number at (720) 434-4106. Customers can also schedule an appointment for plumbing repair, clogged drain inspection, FaceTime estimates, or sewer repair services through the company's online scheduling page.
AREAS SERVED
Edgewater

Westminster

Genesee

Northglenn

Greenwood Village

Applewood

Wheat Ridge

Thornton

Stapleton

Conifer

Cherry Hills Village

Morrison