Denver Sewer And Water Line Replacement
As a fully licensed and insured company we are able to replace sewer and water lines right the first time. Doing the job correctly from the start can save not only time and money but can help you avoid the frustration of extended job completion times and additional charges. We can use trench-less sewer and water line replacement in most cases. We also help with financing and offer very competitive pricing.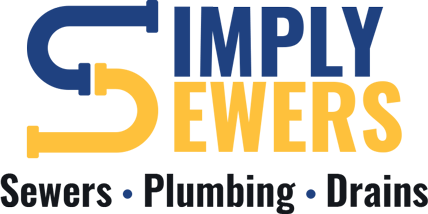 Denver Sewer Line Replacement
Sewer Line Replacements
While clogged drains, broken sprinklers, and leaky hoses are all common issues that we tackle in our households, the performance and condition of our home's main sewer line are often out of sight and out of mind. However, what may start as a simple crack or leak in your sewage pipes may lead to more severe damages and cost you extra in the long run. Look out for these following signs to call in professionals like the Simply Sewers experts:
1. Foul odors
Notice any foul odors resembling rotting eggs or sewage? One of the first and most common indications that you need to call in a professional to inspect your main sewer line is a foul odor. Chances are you have a leak in your main sewer line. Intact sewer lines are airtight, meaning no odors should be escaping the pipes.
2. Backup and Blockages
While the occasional sewage backup/blockage is harmless, a red flag for any homeowner is if sewage backs up every time the toilet is flushed. Toilets that frequently back up are a sign that something is amiss with your main sewer line and that it's time to call the experts in.
3. Slow Drainage
Have your drains been taking their sweet time? Are simple unclogging methods not working? There is a high chance that there is an even bigger issue than a clogged pipe— if the main sewer line is not fully functioning, this may be the culprit as all pipes in a household are dependent on the main sewer line to drain.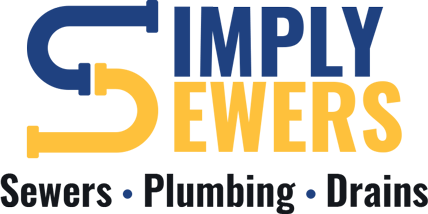 Trenchless Sewer Line Replacement
Need your sewer line replaced but worried about the overhead costs and the potential mess involved for your house's landscaping? No need to worry as Simply Sewers has an easy workaround solution: trenchless sewer line replacement.
Compared to conventional ways to replace sewer lines, which involve digging trenches and affect your home's landscaping, trenchless sewer line replacement only requires a machine to break out old piping while laying down new piping in its place. Trenchless sewer line replacement is not only non-invasive but also saves you more money in the long run as you don't have to foot high overhead costs to repair disrupted landscaping.
For those in cities that allow trenchless sewer line replacement and have the proper permits, contact us today for a free estimate and find out whether or not trenchless sewer line replacement is perfect for your circumstances.
Frequently Asked Questions
Is sewer line replacement covered by homeowner's insurance?
Whether your sewer line replacement is covered by insurance is dependent on your insurance policy. In most cases, homeowner's insurance won't cover the damages for pipes that crack due to lack of maintenance. However, in the situation, the cause of your sewer lines' damage stems from poor workmanship or due to flaws in your home's foundation, your chances for being covered are higher.
How much does it cost to replace a sewer line?
The cost to replace a sewer line depends on the extent of the damage, the company you choose to hire for the replacement, and how many feet of the line needs to be replaced. Considering these factors: the average cost is about $4,000 and for jobs that require more line to replace or have a wider scope of damage, costs may reach up to $12,000. With our company, we provide a free estimate for total costs and replacements needed. Simply access our form here: https://www.simplysewersdenver.com/free-estimate/
How are sewer lines replaced?
Conventionally, sewer lines are replaced by digging a trench and directly fixing/replacing the damaged line. However, this method can be invasive and also create a mess for your house's landscaping depending on the extent of the damage.
At Simply Sewers, we strive to provide the most efficient and convenient services possible with our trenchless sewer line replacement option—non-invasive, cost-saving in the long run, and best of all, no mess.
How many years does a sewer line last?
The lifespan of your average sewer line is dependent on its build, its materials, and the workmanship when it was installed. Typically, the average sewer line is supposed to last roughly a lifetime—about 50 to 100 years.
Is it my city's responsibility to replace my sewer line?
It is the homeowner's responsibility to replace the sewer line of their home. As the city sewer line only taps into your home's sewage system, in the situation your home's sewer line extends into the street, it is still your responsibility to repair it as well as repave any sections of street that must be teared up to replace/fix the sewer line. As everyone has different circumstances, be sure to check with your city's specific ordinances before hiring a company.
If you are in the Denver Colorado Metro Area or surrounding cities and need sewer or waterline replacement or trench-less sewer repair, we can come take a look and offer a free estimate for sewer and water line replacement services with no obligation.
We provide fast solutions for:
Sewer Pipe Replacement
Sewer Pipe Bursting
Sewer Line Inspection
Sewer Clean Outs and Cleaning
Removal of Tree Roots in Sewer Lines
Sewer Pipe Repair
Cracked Sewer Pipe Repair
Clogged Sewer Pipes
Tree Roots In Sewer Pipes
Schedule Online
Same Day Service Available